Course cost usually
£1499
Use Below Code for 25% Discount:
DISCOUNT25
Course Overview
You will learn how to make sense of China and its impact on your world, so you can make successful business, investment and policy decisions.
You will learn how China's economy, political system and financial markets work, and how they affect the rest of the world. You will gain the knowledge needed to make better-informed investment and policymaking decisions, to uncover investment opportunities and to guard against idiosyncratic risks.
You will learn directly from Enodo Economics' team of experts, who together have more than 250 years of experience focusing on the economics, politics, markets and culture of China
The Enodo team: You will learn directly from Enodo's experts, who together have more than 250 years of experience focusing on China.
Online video content: Over the course of 5 weeks, you will learn from online videos in your own time.
Interactive sessions: Each week you will also attend an interactive online session with your instructors, so you can ask all of your questions.
Time commitment: Up to 2hrs video content, plus a 2hr interactive session per week.
What You Will Learn
How China's economy, financial markets and political system work and how the Chinese think.
How to recognise key turning points in China's cycle by understanding the specific structure of its hybrid economy and the key incentives driving behaviour.
How to spot opportunities as well as understanding the idiosyncratic risks involved.
How to be more successful in doing business in China by developing new insights into China's long-term development model and aspirations.
How to spot long-term investment themes by interpreting China's industrial policy.
How China's financial markets really operate and how they are now changing rapidly, under the careful watch of the state.
To better understand China's policymakers by learning how China's unique political and institutional systems work.
How the Chinese Communist Party rules and how China engages with the world and the US.
Preview Some Course Modules Below!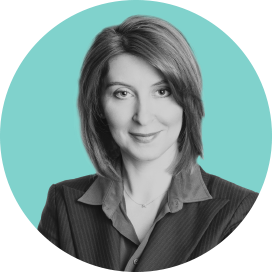 Diana is recognised as one of the foremost experts on the Chinese economy. As Mervyn King, governor of the Bank of England from 2003-2013, said of her, "It is increasingly rare to find an economist who eschews the conventional wisdom and is prepared to think for herself. In today's uncertain world it is a priceless quality. Diana Choyleva is such a person."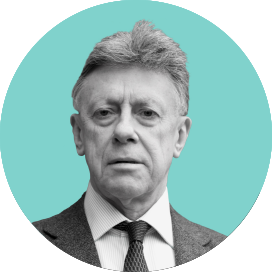 Nigel has had a long career as a security and intelligence expert. Understanding China is not just about China in isolation. To understand China, you have to be able to read its long term strategic intentions, especially at this time of tectonic political change. As James Mulvenon at SOS International LLC says, "Nigel Inkster infuses impressive academic learning with decades of experience as a senior intelligence professional."
Some words about the course from Enodo Economics Chief Economist, Diana Choyleva

Enodo Economics is an independent macroeconomic and political forecasting company that focuses on China and its global impact. Our clients are typically struggling to interpret economic or political developments in China. We help by presenting in-depth analysis with clear conclusions to guide investment, business and policy decisions.