Course Curriculum
China's Financial Markets: Banks, Bonds and Equities
Course Overview
Over the past couple of years, the Chinese government has finally started to open China's financial system and its equity and bond markets to the outside world. Onshore assets are now part of the main global and emerging market indices. But most investors openly admit they are putting money to work in a market they mistrust and do not understand well enough.
In this course you will learn how China's financial markets truly work. You will see how its state-owned commercial banks control the flow of domestic savings and how Chinese companies became the global leader in mobile payments.
You will understand the nature of the Chinese stock market and the Chinese bond market, how Chinese investors trade and what the driving forces of these markets are. Foreign investors will learn how to recognise investment opportunities and guard against the idiosyncratic risks.
You will understand the role of the State Council, the People's Bank of China – its central bank, and the Ministry of Finance – its Treasury, in setting monetary policy, interest and foreign exchange rates and supervising China's banking system and financial institutions.
Unbiased analysis, real-life examples and practical guidance will equip you with the analytical frameworks and tools to apply to your investment decisions, risk assessments or policymaking. You will learn directly from Enodo Economics' team of experts, who together have over 250 years of experience focused on China's economy, its politics and markets and its culture.
We make use of our own bespoke online teaching videos that are produced to a high professional standard. The material, carefully tailored to bring to life the content of each course, includes interviews with relevant figures whose personal stories make real the concepts being taught. Imaginative visual aids and animation are designed to enhance the learning experience – and make it fun.
What You Will Learn


How to take advantage of China's financial liberalisation: what you can do and still can't do
Whether capital controls are here to stay, how the Shanghai Stock Connect scheme works, what determines the yuan's exchange rate and whether it will supplant the US dollar one day
Who and what are the true driving forces of China's capital markets – its stock exchange, government bonds, policy bank bonds, corporate bonds, enterprise bonds and other fixed income instruments
How credit risk is priced and what local credit ratings mean
Whether China can leverage its edge in global payments into digital-currency leadership
Some words about the course from Enodo Economics Chief Economist, Diana Choyleva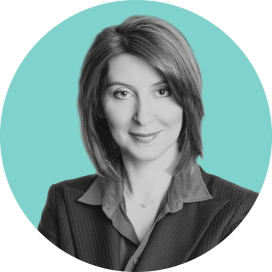 Diana Choyleva
Diana is recognised as one of the foremost experts on the Chinese economy. As Mervyn King, governor of the Bank of England from 2003-2013, said of her, "It is increasingly rare to find an economist who eschews the conventional wisdom and is prepared to think for herself. In today's uncertain world it is a priceless quality. Diana Choyleva is such a person."
She has co-authored two books. In 2011 she published "The American Phoenix – and why China and Europe will struggle after the coming slump", which predicted a wrenching slowdown in China and a troubled decade for Europe but greater resilience for America's economy. In 2006 she co-authored "The Bill from the China Shop" , explaining how Asia's savings glut was driving US households ever deeper into debt and why the process was unsustainable and must end in tears.
Diana writes regular opinion pieces for the Financial Times , the Wall Street Journal , Nikkei Asian Review , Barron's , and more. She has extensive global experience engaging with all manner of audiences and has made frequent television appearances, including on BBC's Newsnight on the day that Lehman Brothers collapsed.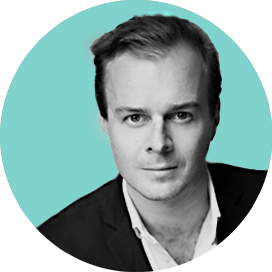 Dinny McMahon
Dinny spent a decade working as a financial journalist in Beijing and Shanghai. As the Wall Street Journal's finance correspondent, he tracked closely the evolution of China's shadow banking system and the rapid expansion in corporate debt that followed the Global Financial Crisis.
Dinny is also the author of "China's Great Wall of Debt: Shadow Banking, Ghost Cities, Massive Loans, and the End of Chinese Miracle", which The Economist said "comes closer than any previous writer to covering the Chinese economy as Michael Lewis, the hugely popular author of The Big Short, might do."
He spent two years in Beijing and Kunming learning Chinese before spending a year at the John Hopkins SAIS campus in Nanjing to study international relations. After that he wrote for Dow Jones Newswires in Shanghai, where he also contributed to the Far Eastern Economic Review, before moving to Beijing with WSJ.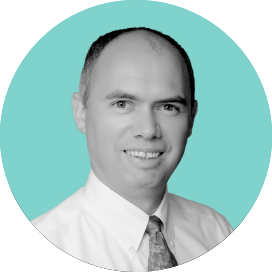 Fraser Howie
Fraser has worked in China's financial markets as a practitioner and a researcher since the 1990s, giving him a rigorous understanding of the markets that is unrivalled. The book he co-authored with Carl Walters, "Red Capitalism: The Fragile Financial Foundation of China's Extraordinary Rise", was named by The Economist as one of its books of the year in 2011. The weekly said: "Two bankers with years of experience in China shine an unprecedented light on the remarkable 32-year effort to build the country's financial system—on its vices, virtues and many conflicts of interest."
Fraser is co-author of two more books on the Chinese financial system, "Privatizing China: Inside China's Stock Markets" and "To Get Rich is Glorious!: China's Stock Market in the '80s and '90s".
Fraser's work has been published in the Wall Street Journal, Foreign Policy, China Economic Quarterly and the Nikkei Asian Review. He is a regular commentator on CNBC, Bloomberg and the BBC.

About Enodo
Enodo Economics is an independent macroeconomic and political forecasting company that focuses on China and its global impact. Our clients are typically struggling to interpret economic or political developments in China. We help by presenting in-depth analysis with clear conclusions to guide investment, business and policy decisions.