Course Curriculum
China's Unique Hybrid Economy
Course Overview
China's economy is a unique amalgam of top-down planning and capitalism red in tooth and claw. A state-controlled system that is different to any market economy. This course will help you understand the complexities of China's distinct development model and the impact it has on global markets.
For financial professionals, policymakers and business professionals around the world, a sound grasp of the changes reshaping the Chinese economy and its markets is key to understanding both the investment opportunities and the risks that the country presents.
Unbiased analysis, real-life examples and practical guidance will equip you with the analytical frameworks and tools to apply to your investment decisions, risk assessments or policymaking. You will learn directly from Enodo Economics' team of experts, who together have over 250 years of experience focused on China's economy, its politics and markets and its culture.
We make use of specially shot online teaching videos that are produced to a high professional standard. The material, carefully tailored to the content of each course, includes interviews with relevant figures whose personal stories bring to life the concepts being taught. Imaginative visual aids and animation are designed to enhance the learning experience – and make it fun.
What You Will Learn
What sets China's "Market Leninist" or "state capitalism" growth model apart from all the others
How China has repeatedly defied predictions that its planned economy was doomed to collapse
How Beijing keeps a tight grip on state enterprises and how important private firms are
How the Chinese Communist Party and central and local governments formulate economic policy and what the role of foreign investment is in China's industrial sector
What risks China faces as it recovers from the coronavirus pandemic and how China is influencing global markets and other countries' development path
Some words about the course from Enodo Economics Chief Economist, Diana Choyleva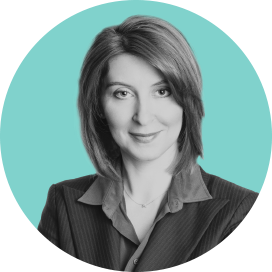 Diana Choyleva
Diana is recognised as one of the foremost experts on the Chinese economy. As Mervyn King, governor of the Bank of England from 2003-2013, said of her, "It is increasingly rare to find an economist who eschews the conventional wisdom and is prepared to think for herself. In today's uncertain world it is a priceless quality. Diana Choyleva is such a person."
She has co-authored two books. In 2011 she published "The American Phoenix – and why China and Europe will struggle after the coming slump" , which predicted a wrenching slowdown in China and a troubled decade for Europe but greater resilience for America's economy. In 2006 she co-authored "The Bill from the China Shop" , explaining how Asia's savings glut was driving US households ever deeper into debt and why the process was unsustainable and must end in tears.
Diana writes regular opinion pieces for the Financial Times , the Wall Street Journal , Nikkei Asian Review , Barron's , and more. She has extensive global experience engaging with all manner of audiences and has made frequent television appearances, including on BBC's Newsnight on the day that Lehman Brothers collapsed.

About Enodo
Enodo Economics is an independent macroeconomic and political forecasting company that focuses on China and its global impact. Our clients are typically struggling to interpret economic or political developments in China. We help by presenting in-depth analysis with clear conclusions to guide investment, business and policy decisions.